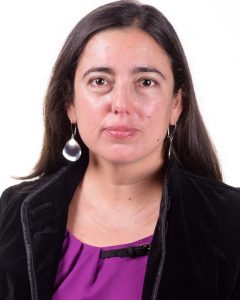 Dr. Maria Botero
PhD, Philosophy, York University
M.A., Philosophy, York University
Assistant Professor, Psychology and Philosophy Department, Sam Houston State University
Website
AOS: Philosophy of Psychology, Philosophy of Mind, Philosophy of Science
AOC: Bioethics
Recent Publications:
Botero, M. (forthcoming) Tactless Scientists, Ignoring Touch in the Study of Joint Attention. Philosophical Psychology.
Botero, M. (forthcoming) Primates are Touched by Your Concern: Touch, Emotion, and Social Cognition in Chimpanzees. In K. Andrews & J. Beck (Eds.), The Routledge Handbook of Animal Minds.
Botero, M. (forthcoming) To What Kind of Research They Can Dissent? The Role that Distinguishing Between Biomedical and Behavioral Research Plays in Granting Dissent and Assent to Chimpanzees used in Experimentation. Cambridge Quarterly of Healthcare Ethics.
Botero, M. (forthcoming) Autonomy in Children: Accessing the Inaccessible Space in Essex County Vol. 1: Tales from the Farm. Graphic Novels and Philosophy, University Press of Mississippi.
When I was looking for a graduate program, I was hoping to find one that would offer me a true interdisciplinary experience, one where it was possible to apply philosophical insights into different questions about the world; my experience at York exceeded my wildest expectations. During my PhD I was able to conduct empirical research on social interactions in chimpanzees and that deeply transformed my academic career. I also had the pleasure to meet very knowledgeable and supportive faculty members who introduced me to cutting-edge ideas that shaped the kind of work I do today. As an international student I found many resources that made my time at York really enjoyable.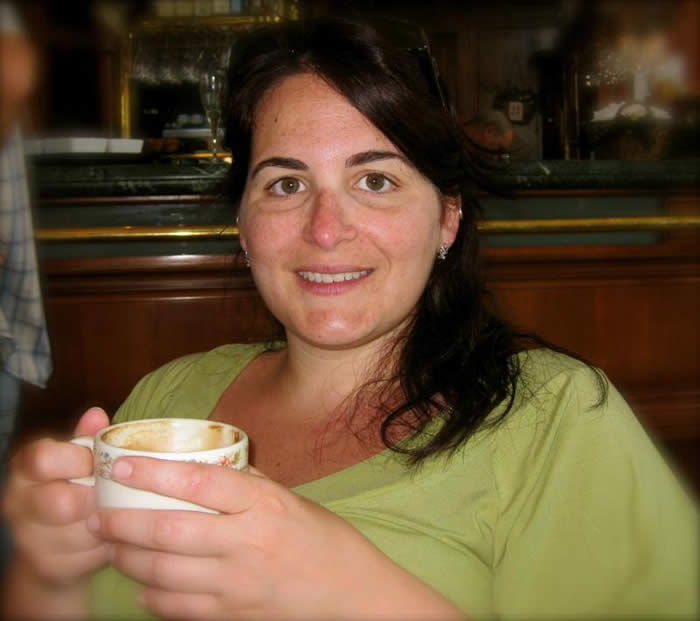 Dr. Linda Carozza
PhD, Philosophy, York University
M.A., Philosophy, University of Windsor
Linda's areas of interest include Argumentation Theory, Critical Thinking, Conflict Resolution and Mediation, and Transformative Justice.  She currently teaches at York University, and is the Program Director of the  Conflict Resolution  program at Tape Studies, affiliated with the University of Toronto, where she also teaches. Linda's current theoretical research focuses on emotional arguments and transformative justice. She is an avid restorative justice mediator and circle keeper at two not-for-profit organizations in Toronto. Linda is bridging her interests in philosophy and conflict resolution in an empirical study. Through a youth leadership program she is researching connections between critical thinking, conflict management styles,  arguing styles, and moral judgments.
Michelle Ciurria
PhD, Philosophy, York University
Postdoctoral Research Fellowship, University of New South Wales' Practical Justice Initiative
Michelle Ciurria is currently a postdoctoral fellow at the University of New South Wales' Practical Justice Initiative. Prior to this appointment, she held a postdoctoral fellowship at the Philosophy-Neuroscience-Psychology Program at Washington University in St. Louis, funded by the Social Sciences and Humanities Research Council of Canada. She received her Ph.D. from York University in 2014. Her research is published in such journals as the Journal of the American Philosophical Association, Philosophical Psychology, Dialogue: Canadian Philosophical Review, Ethical Theory and Moral Practice, and Feminist Philosophy Quarterly.
Dr. Ciurria is a specialist in responsibility theory, applied ethics, moral psychology, and feminist philosophy, with interests in feminist social epistemology, argumentation theory, and philosophy of psychiatry and psychology.
Her current research project, which she calls 'extended responsibility,' aims to provide a robust, interdisciplinary, and ecologically valid model of responsibility, which draws on converging research across multiple fields. This differs from the classic approach, which was primarily concerned to define the internal constituents of responsibility. Recent research across multiple fields suggests that this methodological approach is flawed because human capacities and traits are, in fact, dependent upon, covariant with, or constituted by external factors.
Dr. Ciurria's project in extended responsibility aims to draw on contemporary research to develop a superior model. It explores six key dimensions of responsibility: (1) the interpersonal, (2) the neurobiological (focusing on extended cognition), (3) the social-psychological, (4) the collective (focusing on collective agency), (5) the epistemological, and (6) the political. This integrative approach accomplishes three things: (1) it corrects a methodological (individualist) bias in the scholarly literature on responsibility, (2) it integrates connected strains of thought across what might at first seem to be disparate research projects, and (3) it provides a robust, evidence-based model of responsibility that can be used effectively by policy-makers to enhance the collective uptake of responsible agency.
"York University is a world-class department, which combines teaching excellence with respect for diversity. This is reflected, for example, in its broad range of course offerings, from social feminist epistemology to critical race theory to transgender theory to philosophy of psychiatry. The program affords a truly interdisciplinary approach. It also bears mentioning that York provides a supportive, collegial, and compassionate environment to all students, and this, in my view, is absolutely critical to succeeding in any long-term project."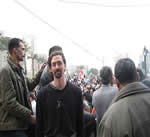 Dr. Matthew Crippen
PhD, Philosophy, York University
M.A., Philosophy, York University
My research focuses on pragmatism, continental philosophy, aesthetics and intellectual history. It also draws support from linguistic philosophy and cognitive science, particularly environmental psychology. My publications and conference presentations discuss Wittgenstein, Frankfurt School theorists, James, Dewey, Merleau-Ponty, art, history of science, religious faith, freewill and more, and I have papers in progress that grapple with topics ranging from ancient philosophy to philosophy of film. While diverse, my research unites around "ecological" approaches that place objects of investigation in world-contexts, which here refers to everything from immediate activities in environments to general historical settings. It also unites around a long-term goal of mitigating subjectivistic and skeptical trends  in modern thought. I have been pleased to teach a multicultural and international population of students first at York University and now at the  American University in Cairo. Outside of the academy, I have spent years working as a musician, a mandolin and guitar teacher and a gymnastics coach. I have also enjoyed uncounted hours hiking and cross-country skiing in the beautiful Hockley Valley region of Ontario where I grew up.
Devin Curry
M.A. completion October 2012,  Philosophy Programme, York University
PhD candidate, University of Pennsylvania
Website
AOS: Philosophy of Mind; History and Philosophy of Science
AOC: History of Ancient, Modern and Analytic Philosophy; Epistemology, Animal Ethics
Publication: "Cabbage à la Descartes", forthcoming in Ergo
There is no better crash course in the philosophy of psychology than an M.A. at York. The Department of Philosophy boasts a large cast of excellent researchers in the philosophy of mind and cognitive science. During my year at York, I also found the faculty to be devoted teachers, uniformly invested in their graduate students' success.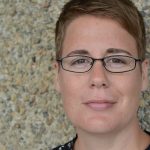 Dr. Susan Dieleman
PhD, Philosophy, York University
University of Saskatchewan
Department of Philosophy
Website
My research combines elements of feminist philosophy, pragmatism, epistemology and political philosophy. In my dissertation, entitled "Revisiting Rorty: A Pragmatist Feminist Solution to the Problem of Epistemic Exclusion," I identify and outline the problem of epistemic exclusion, where individuals are unable to effect change in the epistemic norms of a community because of who they are, what they say or how they speak.
While a number of feminist theorists have gestured toward this predicament over the past decade, I work out the specifics of the problem, and I recommend as a solution a detailed investigation into the work of Richard Rorty to develop a contemporary pragmatist feminism.  Specifically, I show how the problem of epistemic exclusion can be solved via the adoption of Rorty's discursive theory of social progress. My dissertation research is one example of the many overlapping issues that motivate and shape the philosophical projects of feminist philosophers and pragmatists, and I have begun to investigate other issues in this area. The research in which I am currently engaged introduces the resources of pragmatist feminism, a position I develop in my doctoral work, to the emerging field of social epistemology, including the issues of peer disagreement, the epistemic role of diversity, and the function of estimony, trust, and expertise in promoting social progress.
Kyle Johannsen
M.A. completion April 2009, Philosophy Programme,  York University
PhD candidate, Department of Philosophy
Queen's University
email: 9kj29@queensu.ca
Research Interests: Political Philosophy and Applied Ethics, with a focus on International issues in both.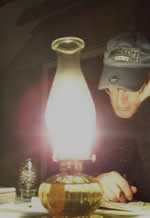 Dr. Matthew King
PhD, Philosophy, York University
MA, Philosophy, McMaster University
Website
Since turning his doctoral dissertation into a book titled Heidegger and Happiness, Matthew has engaged in life-and-death struggles with Plato and Nietzsche. Like Kierkegaard, he believes that the growth of advanced statistical metrics in baseball is a symptom of petty-bourgeois spiritlessness. His primary research project aims to apprehend and describe the form of the good. Since 2006, he has been a member of the executive of the Society for Existential and Phenomenological Theory and Culture. In October 2011, he caught an 18.5-inch small mouth bass in Wollaston Lake, Ontario. One of his ongoing concerns is with what it means to be properly serious in philosophy, and in life. He is still at York.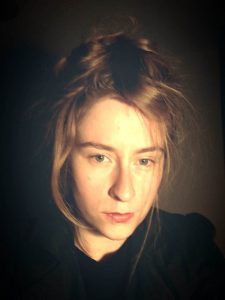 Dr. Abigail Klassen
PhD, Philosophy, York University
I received my PhD in Philosophy in October 2016. Under the direction of Professors Muhammad Ali Khalidi, Lorraine Code, David Jopling, and Ian Hacking, my dissertation examined the emancipatory potential of social and feminist metaphysics. I have an MA in Philosophy from Concordia (Montreal) and a BA in Philosophy from the University of Winnipeg. I have been a visiting student in the Gender Studies Department at Aberdeen University (Scotland). I have also been a visiting student in Philosophy at San Fransisco State University, Washington University in St. Louis, UC Berkeley, and MIT. I have been a faculty member at the University of Nevada, Las Vegas (UNLV) since 2015 and am currently a faculty member at UNLV's Honors College as well.
My current teaching includes Introduction to Philosophy, Critical Thinking, Ethics for Scientists and Engineers, and Philosophy of Feminism. I have undertaken Directed Readings with senior students in the Philosophy of Economics and feminist interventions into ISIS themes. I am also an Honors thesis advisor for a project entitled "Society's Transition to Gender Inclusivity: Transgenderism in Contemporary America".
I have published in the areas of Beauvoirian readings of the natural sciences, Galen Strawson's account of personal identity, and social constructionism.
My main research areas include social metaphysics, feminist and queer philosophies, especially the philosophy of asexuality, and indigenous philosophies. I am currently writing on BIID cases and gender dysphoria, as well as asexuality as a marginalized community within the LGBT community itself.
The Department of Philosophy continues to support me academically and otherwise. I am forever indebted to Professors Muhammad Ali Khalidi and Lorraine Code for bringing out the best in me and helping me to work on my many, many shortcomings, both intellectual and personal. As with most things, it is in retrospect that I can see with some clarity how much they are, in the best and strongest senses, teachers.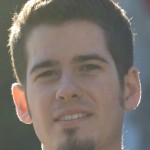 Joshua Mugg
PhD, Philosophy, York University
Dissertation Title: How many minds do we need? Toward a one-system account of human reasoning
MA, Philosophy, York University
Website
Website
AOS: Philosophy of Psychology, Mind, and Metaphysics
AOC: Philosophy of Religion, Epistemology, Logic, Applied Ethics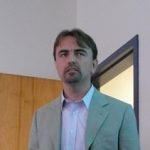 Dr. Slobodan Perovic
PhD, Philosophy, York University
Assistant Professor, Department of Philosophy
University of Belgrade, Serbia
Website
Email: sperovic@f.bg.ac.rs OR perovic.slobodan@gmail.com
PAST ACADEMIC POSITIONS:
Guest Lecturer, Department of History and Philosophy of Science, University of Pittsburgh (2014)
Guest Lecturer, Center for Advanced Studies (ERC funded), University of Rijeka (Croatia) (2014/15)
Postdoctoral Fellow, Center for Philosophy of Science, University of Pittsburgh (2009 – 2010)
Visiting Assistant Professor, Department of Philosophy, Carleton University, Ottawa
(2006 – 2009)
Visiting Assistant Professor, Philosophy Department, St. Mary's University, Halifax (2005 – 2006)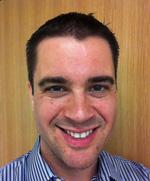 Dr. Jeremy Petch
PhD, Philosophy, York University
GD, Health Service and Policy Research, York University
MA, BA(H), Philosophy, University of Victoria
Dr. Jeremy Petch is the Manager of the Li Ka Shing Centre for Healthcare Analytics Research and Training (LKS-CHART) of St. Michael's Hospital, and an Assistant Professor at the Institute of Health Policy, Management and Evaluation at the University of Toronto. He is a core member of the Health Technology Expert Review Panel at the Canadian Agency for Drugs and Technologies in Health and he sits on the Board of Directors of the Regent Park Community Health Centre and chairs its Quality Committee. He also sits on the editorial board of Healthy Debate and is the co-creator of Faces of Health Care. Dr. Petch holds a PhD in Philosophy from York University and a graduate diploma from the Ontario Training Centre in Health Service and Policy Research. His doctoral work focused on the intersection of ethics, law and public policy in the regulation of genetic screening technologies. He was previously a research associate at the Institute for Work and Health. His academic work has appeared in Annals of Epidemiology and the American Journal of Preventative Medicine.
Follow Jeremy on Twitter @JeremyPetch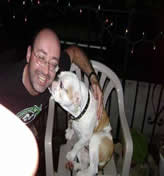 Dr. James Pratt
PhD, Philosophy, York University
Research Officer, Faculty of Fine Arts
York University
Jamie's doctoral research was in ethics and moral psychology, where he attempted (not entirely successfully, in his opinion) to formulate a defensible concept of moral character and character-driven moral theory in response to empirical challenges coming mainly from social psychologists.
After completing his PhD he left York to pursue a career in government relations.  He has since returned to York, where he is the Research Officer in the Faculty of Fine Arts. However, he maintains research  interests in political philosophy  (particularly in republican politicaltheory), philosophy of economics, and early modern moral philosophy. He will be presenting a paper on the philosophy of  Lord Shaftesbury at a conference at  Friedrich-Alexander-Universität  in Nuremberg, Germany in 2012.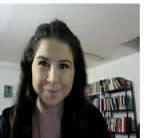 Dr. Serife Tekin
PhD, Philosophy, York University
Assistant Professor of Philosophy, Daemen College, Amherst, NY (Tenure track) and Associate Fellow, Center for Philosophy of Science at the University of Pittsburgh
Website
AOS: Philosophy of Mind; Philosophy of Science (esp. Psychiatry); Ethics (esp. Neuroethics and Bioethics)
AOC: Feminist Philosophy; Metaphysics; History of Early Modern Philosophy
Recent publications:
Book:
2016. Extraordinary Science: Responses to the Current Crisis in Psychiatric Research. (co- edited volume with Jeffrey Poland) MIT Press.
Articles:
2016. Are Mental Disorders Natural Kinds? A Plea for a New Approach to Intervention in Psychiatry. Philosophy, Psychiatry, and Psychology.
2016. Looking for the Self in Psychiatry: Perils and Promises of Phenomenology-Neuroscience Partnership in Schizophrenia Research. In Extraordinary Science: Responding to Current Crisis in Psychiatric Research, Poland, J. and Tekin, Ş., eds. MIT University Press
2016. New Directions in Philosophy of Medicine. With, Jacob Stegenga, Ashley Graham Kennedy, Saana Jukola, and Robyn Bluhm. The Bloomsbury Companion to Contemporary Philosophy of Medicine. James Marcum (ed.) Bloomsbury Academic Press, 343-367.
2015. Hyponarrativity and Context-Specific Limitations of the DSM-5 (with Melissa Mosko). Public Affairs Quarterly, Volume 29, No: 1, 111-136.
2015. Against Hyponarrating Grief: Incompatible Research and Treatment Interests in the DSM-5. The Psychiatric Babel: Assessing the DSM-5, P. Singy and S. Demazeux, eds., History, Philosophy and the Theory of the Life Sciences Series, Volume 10, Springer Press, 179-197.
York is the best place to be for doing empirically informed philosophy. Working with philosophers who take seriously the actual state of the world and the empirical research when they contemplate the content of their research projects not only taught me how to do responsive and responsible philosophy and bioethics, but also helped me develop a unique and timely project on mental disorders and the self, leading to a very productive research program. Throughout my PhD, I received excellent mentorship from my professors at York. They helped me grow into a professional philosopher by encouraging me to present papers at the conferences and publish; in fact, a lot of times they funded my conference expenses through their own research grants and helped me polish my papers for publication. Graduate faculty is composed of a diverse group of scholars, from different backgrounds, with different social identities, and with a wide variety of research interests, some of whom remain as my role models and continue to inspire me as I advance in my career. I am indebted to my time at York, and highly recommend the program to others.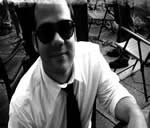 Dr. Ryan Tonkens
PhD, Philosophy, York University
MA, Philosophy, University of Windsor
Lecturer at the Monash University Centre for Human Bioethics (Melbourne, Australia)
Graduate Coursework Coordinator for the Master of Bioethics program Monash University Centre for Human Bioethics (Melbourne, Australia)
His dissertation, entitled The Virtues and Vices of Rigging the Natural Lottery: A Character-based Evaluation of Prenatal Genetic Alteration, is an examination of the ethics of human genetic manipulation from a character-based, parent-centered perspective.
Ryan is co-founder and former managing editor of Impact Ethics: Making a Difference in Bioethics.
The majority of Ryan's current research interests lie at the intersection of applied ethics and advances in technology, especially biotechnology (e.g. the ethics of human prenatal genetic alteration), reproductive technologies (e.g. the ethics of embryo abandonment), and artificial intelligence (e.g. the ethics of robotic warfare). Ryan is also developing a virtue-based theory of the ethics of parenting and procreation.
"My experience at York was a positive one, and I am sure that my success as a philosopher and academic to date is in no small part due to the dedication and expertise of the faculty in the department, especially my PhD supervisors (Duff Waring and Alice MacLachlan). To say that they were (and continue to be) supportive is an understatement, as they went above and beyond, encouraging me to explore my ideas and offering me important, critical feedback throughout my four years at York. The faculty were not only supportive of my academic work, but also helped me to handle/overcome important personal (care-giver, and health related) challenges that I was faced with during my PhD."